Sale!
₹ 1,749.00
Type: Ceiling Fan
Motor Speed: 830 rpm
Power Consumption: 60 W
Number of Speed Settings: 5
Material: Aluminium
24 months Limited Domestic Warranty

10 Days Replacement Policy

Cash on Delivery available
With a compact design and powerful features, the Flipkart SmartBuy Turbo ceiling fan is built to perform efficiently even in constricted spaces. The fan blades are aerodynamically balanced and have a wide 600mm sweep to provide high air delivery. The double ball bearing Class "E" 60W motor offers a superior 830 RPM for a power-packed performance, while keeping your electricity bills low. The fan blades and the body have a long-lasting, corrosion-resistant coating. The fan is equipped to work even at low voltage for uninterrupted cooling.
Compare
Description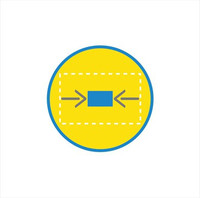 Compact Design
With living spaces getting smaller, the need of the hour is to equip our homes with space-saving items. This ceiling fan features a compact profile, making it perfect for even the smallest of rooms. As a result, it'll provide you with a powerful cooling experience all summer long.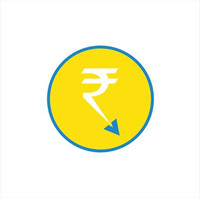 Power Saving
This Flipkart SmartBuy ceiling fan consumes less energy; the power intake of this fan is just 60W. As a result, it ensures that your electricity bill doesn't shoot up, providing you with higher power savings.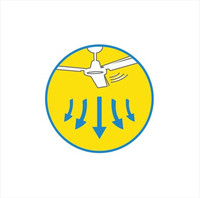 Superior Air Delivery
Featuring a curved design, the three blades of this fan cut through air more efficiently, providing high air displacement and uniform flow. The blades are dynamically balanced and can provide air delivery as high as 105 cu. m/min.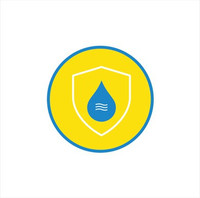 Corrosion Resistant
Thanks to the advanced corrosion-resistant coating on its body and the blades, this fan is well-protected from corrosion, irrespective of the climate or place. As a result, this fan will last you for years.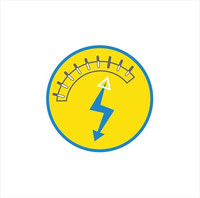 Optimal Low Voltage Performance
The powerful 60W motor of this ceiling fan has been engineered to provide efficient performance even at low voltages.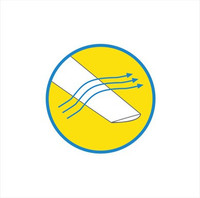 Aerodynamic Blades
This Flipkart SmartBuy ceiling fan comes with a wide sweep of 600mm. The blades of the fan are aerodynamically balanced, so they can cut through the air more efficiently. The wide sweep also ensures higher air circulation to keep you cool even at the height of summer.
Super Speed
Featuring five speed settings, this ceiling fan lets you adjust the cooling speed according to your needs. The motor is designed to provide a fast speed of 830 RPM (Revolutions per minute), giving you an optimum cooling experience.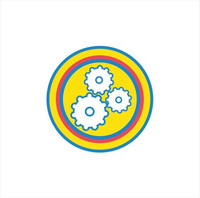 Thermal-overload-protected Motor
Boasting a Class 'E' heavy-duty motor, this ceiling fan provides an optimum cooling experience. Also, the motor has been tested to withstand heavy usage without getting thermally overloaded.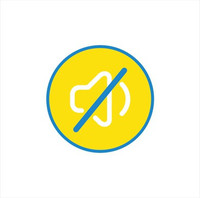 Noiseless Operation
Thanks to the advanced double ball bearing design, the motor keeps noise to a minimum.
General
Model Name

Brand Color

Number of Blades

Pack of

Power Requirement

Blade Material
Product Details
Suitable For

Blade Sweep

Airflow

Other Power Features

Sales Package

Fan Motor, Down Rod, Shackle Assembly Kit, 2 Piece Canopy (Top and Down), 4 Blades Set, Installation Manual
Dimensions
Weight

Downrod Height

Depth
Warranty
Covered in Warranty

1) Warranty is non-transferrable, valid only in the territory of India and extended only to the first end user customer (Customer).
2) Warranty will be valid only when the original purchase invoice is presented at the time of service.
3) Warranty will cover only functional parts and software issues having manufacturing defects and does not cover damages resulting from un-authorised adaptations/
adjustments/ tampering of the product, improper installation of the product, normal wear and tear caused due to use of product.

Warranty Service Type

For warranty claims or any product related issues please email at smartbuy@flipkart.com or call +91 80 46609211.

Not Covered in Warranty

1) Warranty does not cover damage caused to the product due to improper installation by customer; normal wear and tear caused due to use of product.
2) Warranty does not cover any external accessories to the product (such as battery, cable, carrying bag etc.)
3) All plastic, rubber, glass, or aesthetic parts and consumable replacements will be on a chargeable basis.
4) All transportation & handling expenses incurred while replacing or repairing will be payable by the Customer.
5) Warranty shall be voids if:
a) The type or serial no. on the product has been altered, removed or defaced.
b) The product is not operated as per the instructions given in the User Guide, if any.

Warranty Summary

24 months Limited Domestic Warranty

Domestic Warranty